How Great Packaging Can Help Grow Your Cannabis Brand
As more and more states and countries start to legalize the use of cannabis on a medicinal and recreational level, standing out from the crowd starts getting harder as well. The competition is stiff and there are a lot of quality products out there. You have to pull out all the stops and ensure that your products look like a top-quality product if you want to get a piece of the cannabis pie.
How people utilize CBD and cannabis products, as well as the different strains of weed, is constantly developing. This means that you will have more than enough inventory to stock your shelves. But if you want to get your feet in the door, you have to get yourself known and packaging is your key to stardom. Here's how packaging can help you grow your brand.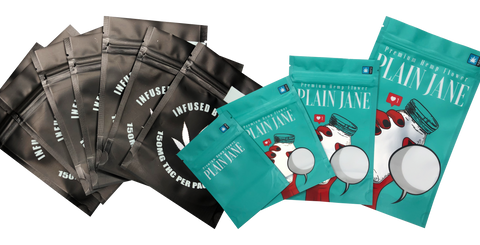 Get the right supplier
There are plenty of cannabis packaging suppliers out there, but finding a good one that provides you with certified organic materials is a different story. The quality of your packaging gives the customers a preview of the quality of your products. If you look at any successful brand in any industry, the ones who sell quality products are the ones who innovate with their packaging. They are the ones who know that a package is not just a means for them to get their product to the client, but rather that it is their way of showing the customer that they have thought of everything.
Innovation
As technologies develop, so do packaging techniques. There have been several cannabis packaging trends over the years and it is your job to see how new trends will benefit your company. Innovation in cannabis packaging tells the customers that you are on top of current trends and research, meaning that you will have the inside scoop on anything new in the marijuana world.
On the other hand, the packaging is also an area where you can save a lot of money when you use sustainable materials. When you use flexible as functional packaging, there is less waste, which helps your company be more eco-friendly. You are in the cannabis business and the greener you can go, the better. Clients appreciate the fact that you are mindful of the environment and might develop a moral loyalty to your brand when it is communicated on the packaging that the materials are eco-friendly, bio-degradable and functional all-in-one.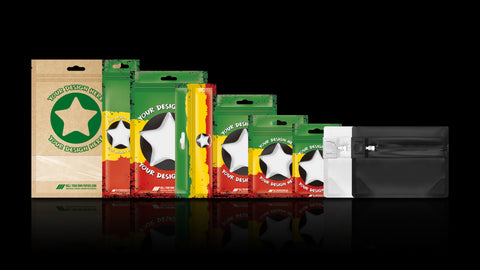 Packaging gets the word out
Seeing that online marketing is still very restricted, clever packaging is one of the best ways to maximize your brand's visibility. By creating a packaging standard with your brand's color scheme, it will be easier for customers  to recognize your brand. When they see the standard with which you package your goods, they will also come to trust the reliability of your products. Cannabis is a natural product, which means that there can be slight variations in quality and taste from time to time. When you minimize the variables, consistency in flavor and quality is generated.
When using flexible packaging, you can create a range of products with a theme that represents your brand. The packaging is the first and most visible layer and, therefore, the most effective communicator. With effective color use and strategic placement of your logo and other info, clients recognize your products from far away.
Functional preservative
When using the right materials, you could extend the shelf life of your products considerably. Cannabis is a biological product, which means it is susceptible to mold, loss of moisture and, as a result, potency and flavor. Using quality packaging materials enables you to keep your stock fresh for longer.
If you want to be smart about your packaging, it should be functional as well. This means that the package serves a purpose other than getting the product to the client. Clever package designs could include rolling paper and matches and a resealable pocket to keep your buds super fresh. Your imagination is the limiting factor. To get even more out of your packaging, send out questionnaires to your customers and ask them what they would like the packaging to feature. When they see their ideas being used, they will become even more loyal to your brand.
Unboxing experience
The one thing that many customers find lacking in the products that they buy is the ease of use or unboxing. You are not just selling cannabis products, you are selling an experience and building memories. To solidify this feeling of nostalgia, you should design your packaging so that every unboxing or opening of the goods is an experience.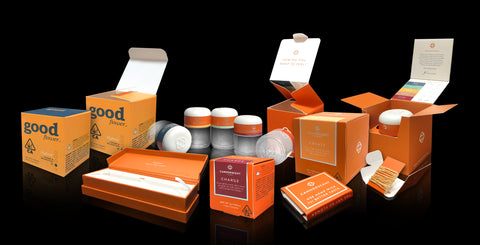 There are a couple of prerequisites for the experience to be memorable. To begin with, it should be easy to break the seal and open the package. Upon opening the product, the customers should expect to find everything in its place and neat. If you want to go the extra mile, add a little surprise or message to make the experience even more memorable. The unboxing experience is an under-utilized weapon in your packaging arsenal as it triggers an emotional connotation to your product.
Looking at your audience
The market for which you cater plays an important role in the design of your packaging. In the world of cannabis, the market range is largely dominated by millennials, but Generation X is not far behind. Deciding where you want to focus your attention is going to be the deciding factor on how your packaging is going to look.
For the millennials, your packaging should be modern and incorporate current trends and styles. Generation X is a more pragmatic generation and, to a large degree, more skeptical about everything. For them, packaging should be functional as they will as the question of why you used the material or design that you decided on.
Do not be afraid to explore
If you want to stand out from the crowd, you need to think outside of the box. Look at what your opposition is doing and do something else. The great thing about the industry is that the people who buy cannabis and other marijuana products love things that are different.
At RYOP we offer custom cannabis specific packaging.  Get in touch by sending an e-mail to hello@rollyourownpapers.com to get help designing and finding the perfect packaging for your brand.
---