5 Cannabis Business Ideas You Can Start From Home
The cannabis industry is one of the fastest-growing industries in the world (excuse the pun). In the last couple of years 35 States have legalized cannabis for medical purposes and of these states, 15 have decided to go Full Monty and legalize marijuana for recreational use as well. However, it is not only the US that has started to legalize cannabis.
Many other countries have also jumped on board. Medical research is pouring in and as more evidence of its medicinal value mounts, governments realize the economic potential of it all. The market is fierce, but the demand is even greater, so if you want to get into the cannabis game, then the time is now. Here are five cannabis business ideas that you can ponder over and start from home.
Cannabis B & B
If you live in one of the states where recreational use of cannabis is legal and you have a bed and breakfast, it is time to enter the cannabis niche market. The trick is to start out small and to make your bed and breakfast exclusive. Whenever people come to your neck of the woods, they should know that your establishment is the one where they will be able to find an experience.
Everything about your bed and breakfast should be geared toward the cannabis industry. As part of the room gift, you can supply the guest with custom printed rolling papers. Diversifying the options of their stay could also add to their experience.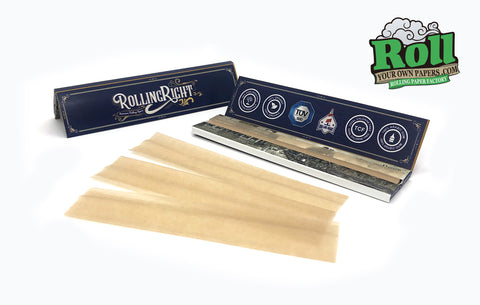 It could provide you with a window to get into sales as well. As people frequent your bed and breakfast, you could have a small kiosk that sells custom cones. You could also set up a dedicated rolling station in each room with custom rolling trays  that display your brand. The options are limitless.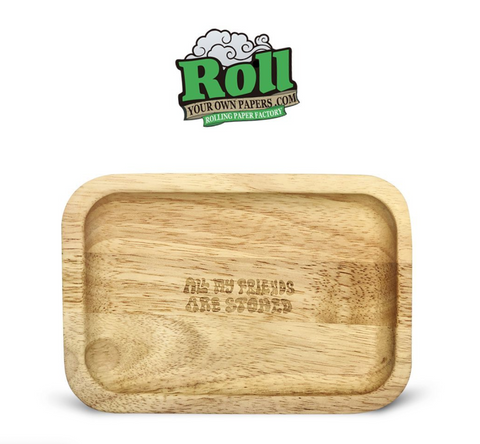 Cannabis catering
The cannabis industry is a very diverse industry and one area of the industry that has not fully been tapped into is the culinary side of things. The humble space cake or weed brownie will always have a soft spot for veteran smokers, but there are so many new and exciting recipes that have come to light over the years.
Now is the time for you to put that inner foodie of yours to the test and create mouthwatering masterpieces with your favorite buds. Your imagination is the only thing that can hold you back or propel you into the big bucks.
As part of your packaging strategy, you could employ the use of custom smell proof bags for your more potent creations.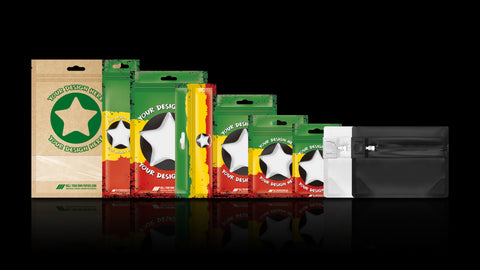 Your product line can include both THC and CBD variants, depending on whether the aim is to provide a therapeutic psychoactive effect. Your target market will largely decide which line to focus on. 
As you gain experience and get a feel for your clientele, specializing in a particular area becomes easier. To get the word out, have your cannabis promotional items at the ready and never allow any opportunity to sell your creations get past you.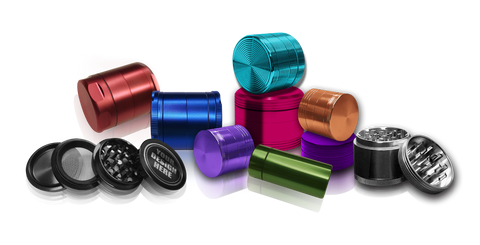 Cannabis cosmetics
The cosmetics industry has a new contender in the natural remedy category. Research is constantly being done on the benefits of cannabis and the potential is growing with each study. The cosmetics industry is saturated with artificial products that are concocted in labs and people are becoming more aware of the hidden dangers of using these products.
Cannabis-infused body products are completely natural and people are willing to pay good money to get their hands on creams and lotions that are natural. You could build your cannabis swag inventory and stock it with different infused body products. 
This is a particularly popular niche market, but it is expanding rapidly and the demand for new products keeps on coming. As research develops in this field, you will be able to expand your inventory even further and open a shop in no time.
Cannabis Packaging and labeling
For the innovators out there, who do not necessarily want to sell cannabis, there are always the behind-the-scenes jobs that need to be done. One of the most in-demand jobs is related to packaging and labeling. If you have an innovative and creative brain, then there is a gap in the market to fill.
As new brands emerge, there is constantly a need for clever packaging design and labeling. With the bare minimum equipment and a couple of raw material suppliers, you could land yourself a steady gig in designing and supplying packaging and label for the brands in your area.
The job becomes much more engaging when you know what affects weed and also what customers want from their packaging. It puts you in the position to be at the forefront of innovation and new labels. Your creative genius, coupled with the need that is already there, will enable you to be the foundation on which the quality and image of a local brand rests upon.
Cannabis accessories
What would a true stoner be without a bunch of accessories for their weed cabinet? There are so many different toys and gadgets out there that you will have difficulty deciding what items to stock. To start on the right foot means having the basics at hand at reasonable prices. The locals should get to know your store as the go-to place where they never get disappointed.
When your business picks up, you could start providing custom services where you could supply print-on-demand rolling papers and other cannabis-related products. The customers in your area will give you a good indication of what they need from your shop.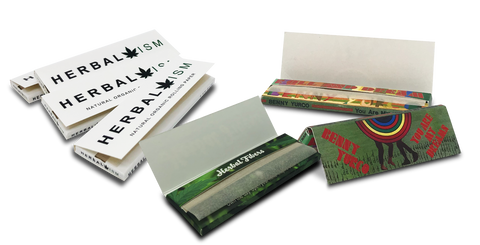 The main ingredient of your establishment should be quality. When your products are sourced and made from quality material, the customer base will grow. 
One of the greatest things about running a cannabis accessory store is that you do not have to deal with all the regulations that dispensaries have to deal with. This also means that you will be able to expand and open an online store. Your home base clients will do a great job in spreading the news if your stuff is quality.    
To get started on sourcing any of these products drop us a line at hello@rollyourownpapers.com and we'll be happy to help you get started.
---