5 of the HOTTEST Cannabis Promotional Products for 4/20
This year 4/20 is going to be 🔥LIT🔥 as the majority can now safely reunite and share their love for cannabis!  As everyone is getting pumped to celebrate🥳 (we definitely are!!) we thought it's the perfect time time to share some of our best selling 420-friendly promotional products perfect to promote your brand / dispensary / event on this special day of the year💚.
Get ready to roll with the dopest custom rolling paper and other dispensary swag🤘!
When it comes to winning dispensary promotional products, you can't go wrong with custom rolling papers and other useful accessories that will keep your brands name on everybody's lips. are sure to keep your name on everybody's lips.
These full colour custom printed rolling papers are a wonderful way to set your brand apart at a wallet friendly price point and that ensures happy customers.  Our specialised in house team love working with your to create the perfect one of a kind custom product that will set your brand apart.  Just reach out to find out more how we can help you bring your concept to reality #dreamitandwecandoit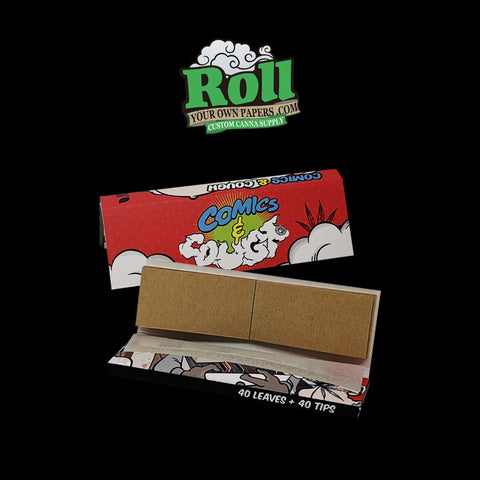 Our custom smell proof stash bag with combination lock is the ideal way to carry your stash on the go.  We offer full edge to edge colour printing and they are created to protect against movement, seal in freshness and keep your herb as fresh as its meant to be.  This is the kind of gift that any smoker will love and they are a great and affordable product for your 420 giveaway.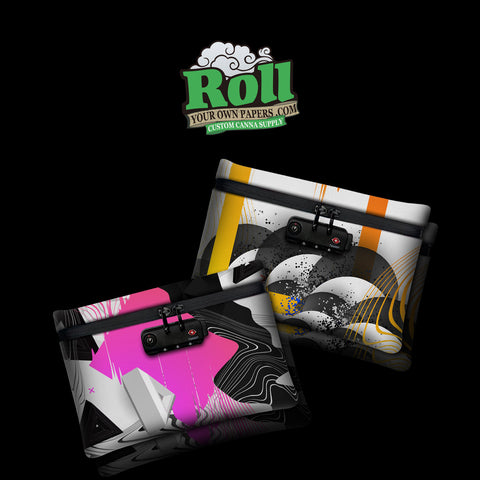 When it comes to promoting your medical dispensary we have got you covered with branded merchandise allowing your consumers to enjoy your products in a more discreet, sleep and convenient manner. For example our custom glass jars serve as the perfect storage option, whilst being child-safe and keeps products fresh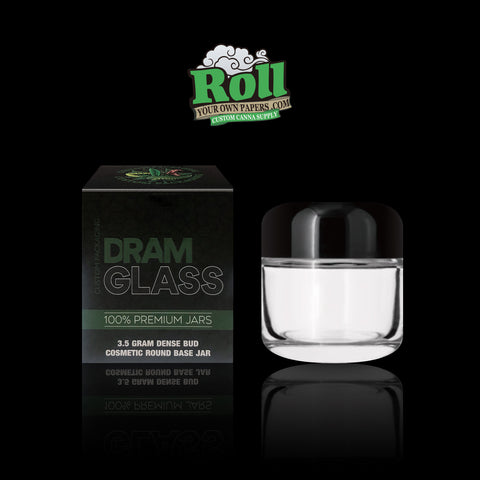 Meanwhile we also have the custom rolling trays which every smoker will appreciate.  Once they actually buy the flower product and the rolling paper, they'll need something to lay it all out on. That's where this tray comes in handy. It also has a large surface imprint area for maximum branding ability.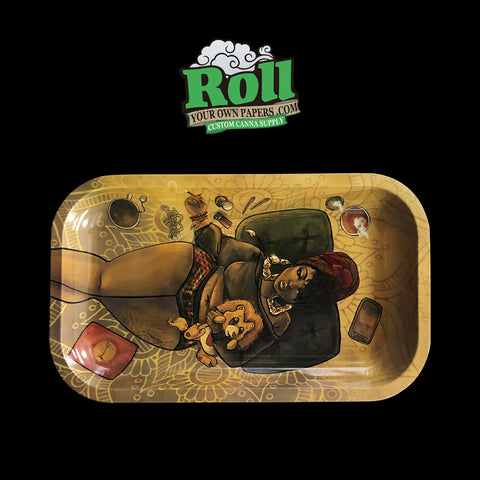 Are you ready to take your 420 promotional up a notch with these winning dispensary ideas?
We are here to help your turn your vision in to a reality!
A member of our team is always ready to help answer any queries and our website is simple to navigate and order your custom branded cannabis dispensary promotional products.  So hop on over to Roll Your Own Papers to check out our full selection of over 1,000 products today.
---